Overview
The Yamahage Festival is a festival dedicated to Takumo Shrine in Nasukarasuyama city, Tochigi Prefecture as the ritual event of the grand festival.
The event is famous for Kabuki performed at the outdoor mobile stage, which can be dismantled and move around 6 different places in the city during 3 days festival.
Video
History
Yamahage festival was originated when Lord Nasu Suletane of Karasuyama Castle prayed for Gosu Tenoh, the god of the syncretism of Buddhism and Kami as Japan's only organized religion, to make the land's peace, good harvest, and prevent plagues in 1560.
Religious Background
Shintou
Image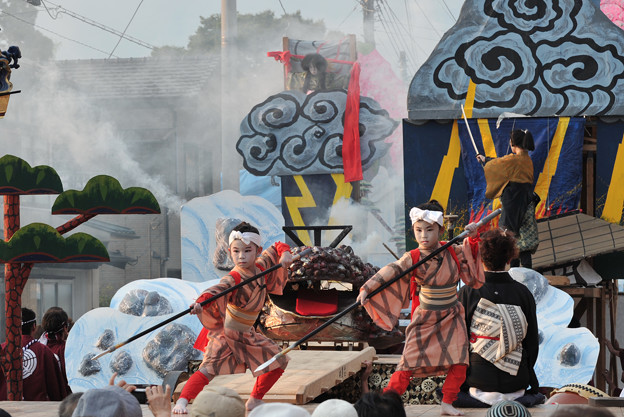 450年の伝統~山あげ祭~「将門」 posted by (C)jiroh
Date
4th Friday, Saturday, and Sunday of July
Dates and functions are subject to change without notice. Be sure to check the latest information in advance.
Location
Nasukarasuyama city, Tochigi Prefecture
More information
http://www.jtco.or.jp/en/japanese-culture/?act=detail&id=123&p=0&c=23