Overview
Although you might guess it as one of many otherTanabata Festivals in Japan, Yamaguchi Tanabata Chouchin Matsuri, Tanabata Lanterns Festivals in Yamaguchi, is outstanding with the spectacle of lights of tens of thousands of red lanterns.
Video
History
Tanabata Chouchin Matsuri is believed to be started 450 years ago during the Muromachi period.
Origin of the festival is based on the episode about Ouchi Moriharu, the lord of Ouchi Klan, dedicated the lanterns to his late father, Ouchi Hiroyo.
Religious Background
Shintou
Image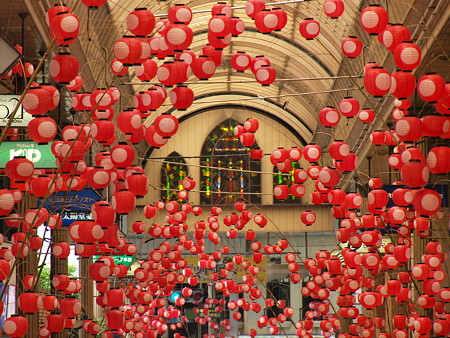 山口市 七夕ちょうちん祭り posted by (C)違いがわかる男
Date
August 6th and 7th
Dates and functions are subject to change without notice. Be sure to check the latest information in advance.
Location
Yamaguchi City, Yamaguchi Prefecture
More information