Overview
Reitaisai is the biggest annual event of Nikko Tosho-gu which is one of Japan's most iconic historic sites and also known as UNESCO World Heritage Site.
There are two main events for two days, Yabusame, traditional mounted archery in the first day and the Thousand Warriors' Parade in the last day.
Live broadcasts of events in English is available for both events.
Video
History
Reitaisai, also known as Reisai, is the most important event not only for Nikko Tosho-gu but for all shrines in Japan.
At Nikko Tosho-gu, which was initially built in 1617 during the Edo period, Reitai sai is to dedicated Tokugawa Ieyasu, the founder of the Tokugawa shogunate and unified Japan for the first time in history.
Religious Background
Shintou
Image

IMG_6725-放たれた矢 posted by (C)みしゃみしゃっち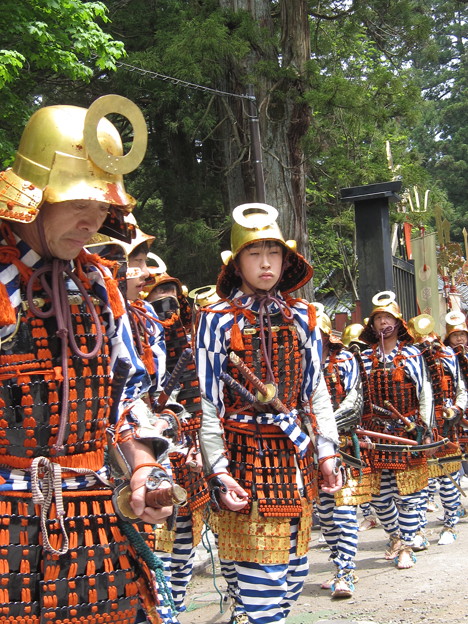 IMG_7234 posted by (C)みしゃみしゃっち
Date
May 17th to 18th
Dates and functions are subjects to change without notice. Be sure to check the latest information in advance.
Location
Nikko city, Tochigi Prefecture
More information
https://www.jnto.go.jp/eng/spot/festival/shunkireitaisai.html