Overview
Kouchi Matsuri is a Reitaisai, which is the most important event of a shrine, in this case, Kouchi Shrine at Kozagawa town in Wakayama Prefecture.
The festival reaches its climax when a fleet of three vessels, which are decorated as whaleboats of Koza, the base port of coastal whaling during Edo period, cruise to dedicate to Kouchi Shrine.
Shishimai, Lion dance, in Koza style, and boat race called Kaidenma Kyousou are also held during the festival.
Video
History
The original of Kawachi festival is believed to be held to dedicate to Kami of water. It is said that naval forces of Koza participated the Genpei War (1180–1185) which was a conflict between the Taira and Minamoto clans during the late-Heian period of Japan, and celebration for the victory of Minamoto turned to be the annual festival.
Religious Background
Shintou
Image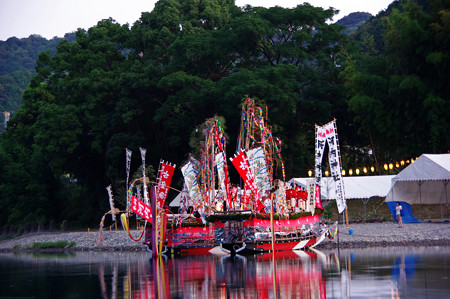 平成26年・河内祭宵宮1 posted by (C)soma@mikumano.net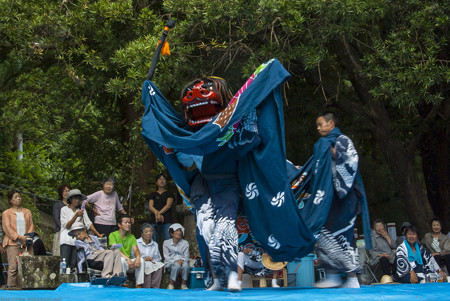 平成26年・河内祭本祭午後9 posted by (C)soma@mikumano.net
Date
July 24th and 25th
Dates and functions are subject to change without notice. Be sure to check the latest information in advance.
Location
Koza, Wakayama
More information
https://en.visitwakayama.jp/venues/5wJ390kz60SMAAa0umgMIw/
http://www.kushimoto.jp/kozajisi/sub03.html(Japanese)
https://www.wakayama-kanko.or.jp/kataribe/08/detail_05.html(Japanese)